The Quick & Easy Way To Stop Leaks From Dragging You Down
Everdries are fully leakproof underwear made to help women 60+ do everything they love with confidence!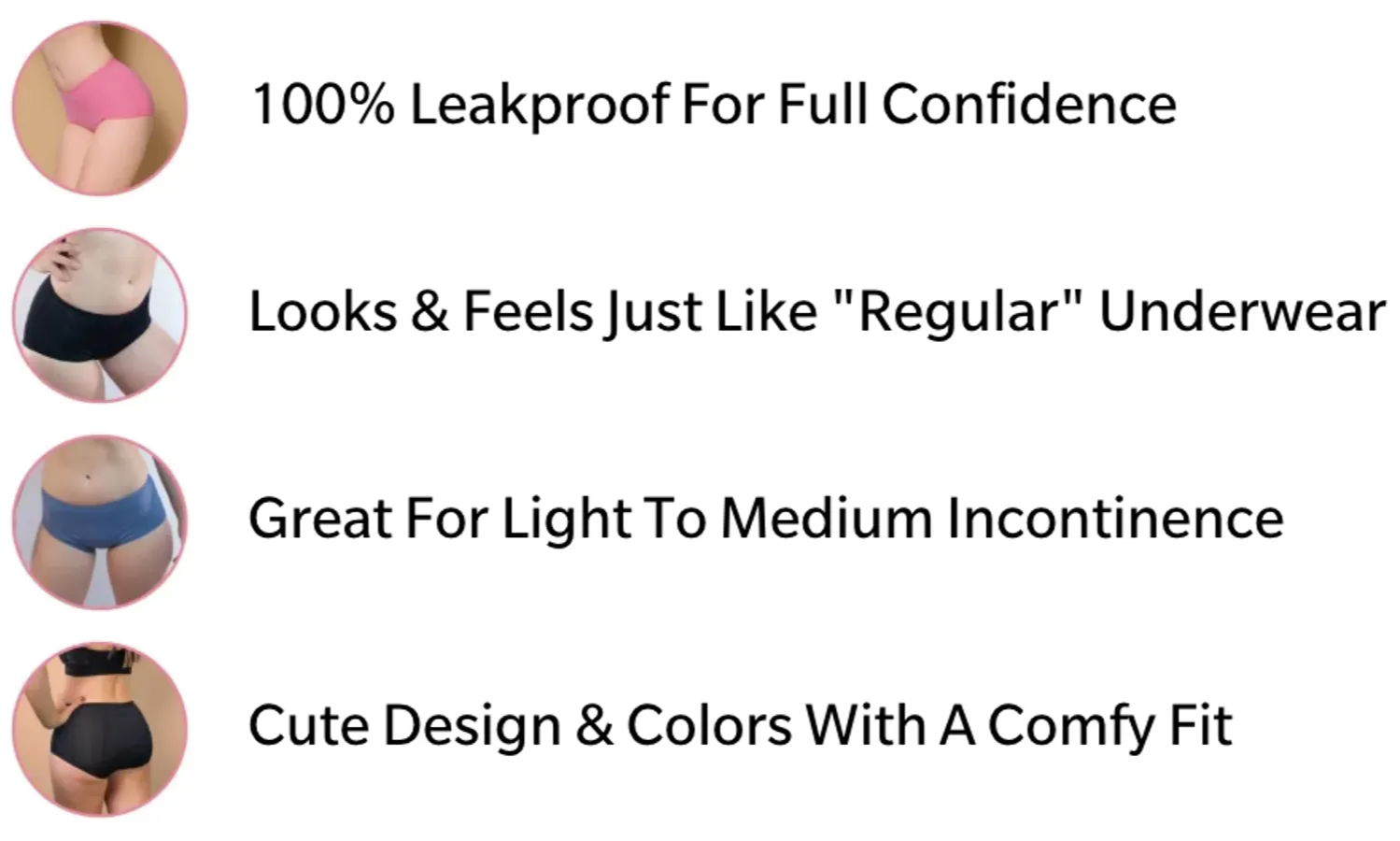 These Changed My Life Forever
"I used to be so embarrased by my leaks, I'd barely leave the house. On the occasional day I actually went out, I'd have to bring multiple pads with me which were bulky, uncomfortable and even more embarrasing.
Which is why I started looking for other solutions.. And once I found everdries, I was finally able to:
Confidently leave my house without packing an emergency supply kit

Live my life without wasting money on awful disposable pads

Go out with friends without embarrassing myself

And above all, completely forget my incontinence!"
The secret behind Everdries is that they're fully leakproof, while keeping you comfy and dry at all times.
And they do all that, while being just like "regular" underwear! (They even look & feel the same)
There's no routine, no packing extra pads, or anything! Just put them on and enjoy your day as if incontinence didn't exist.
If the occasional leak does happen, know Everdries will be there to make sure nothing gets through, while you stay dry. Meaning you can wear them all day long!
Everdries Are Specifically Made For Women 60+

1. A super soft, moisture wicking lining (made of cotton) to keep you comfy and dry,
2. An absorbent layer to keep leaks away from you
3. A leakproof layer so nothing ever shows through and then
4. An outside layer which looks & feels just like "regular" underwear

With our underwear looking & feeling just like "regular" underwear, nobody would ever know you're wearing them. even arrive in discreet packaging!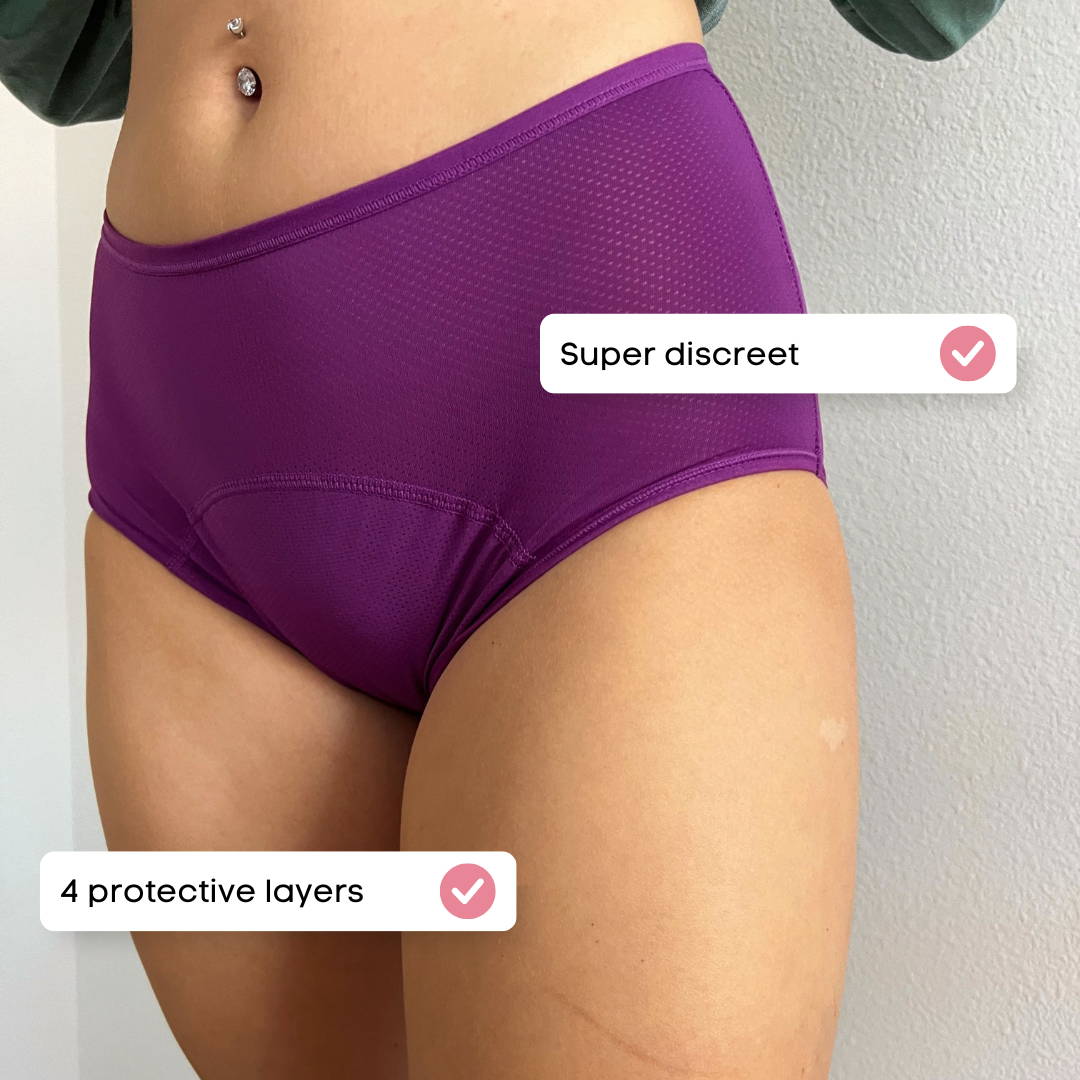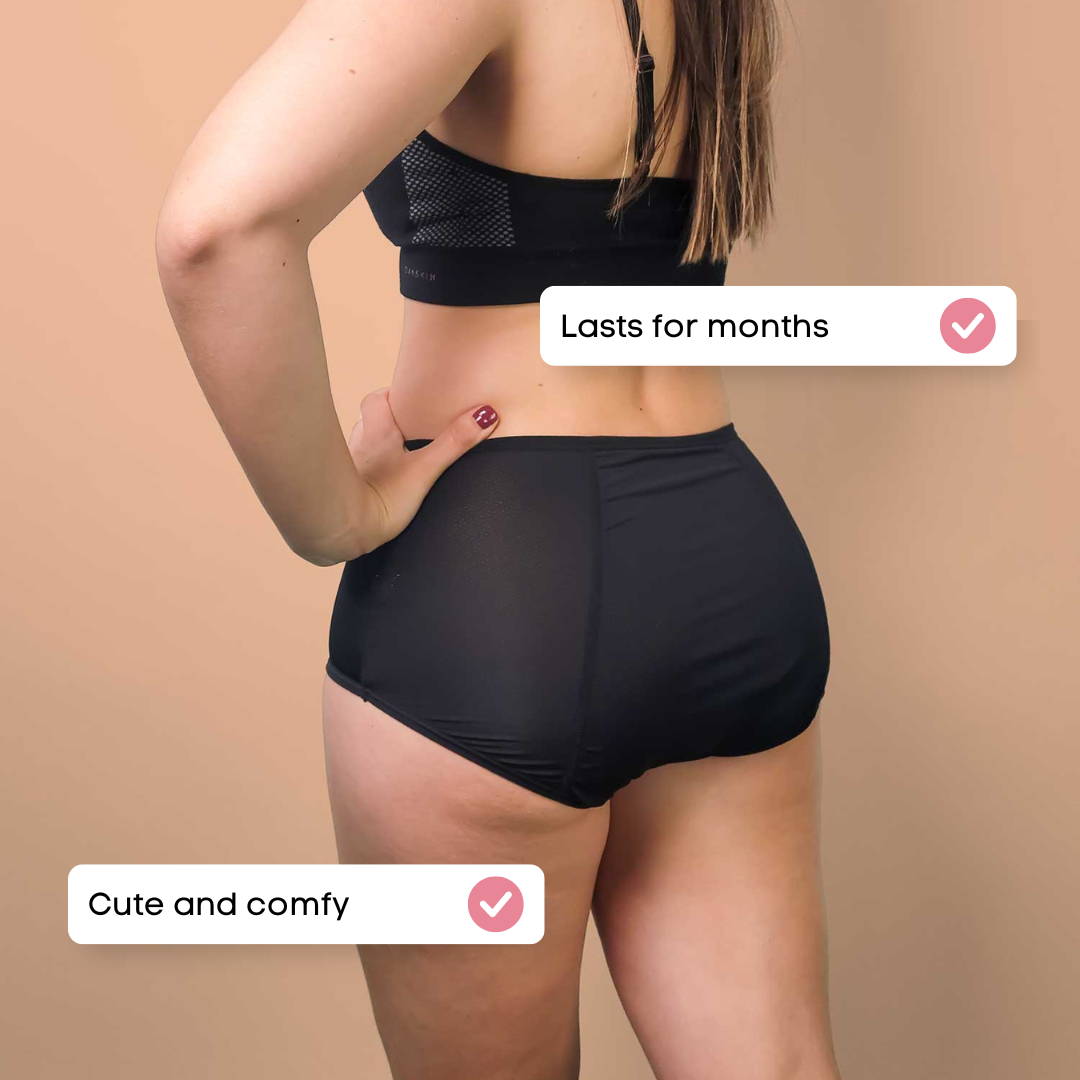 Pads take up to 800 years to decompose! Yes, that's right. 800 years! And if you're using a few daily, that adds up quickly.
Everdries can be worn for months, even years without ever losing their absorbency or falling apart.

Just because they're leakproof doesn't mean they have to be ugly! Everdries come in 5 cute colors (Pink, Nude, Black, Gray, & Blue) to keep you feeling good :)
And the comfy, flattering fit keeps you feeling secure and confident all day long!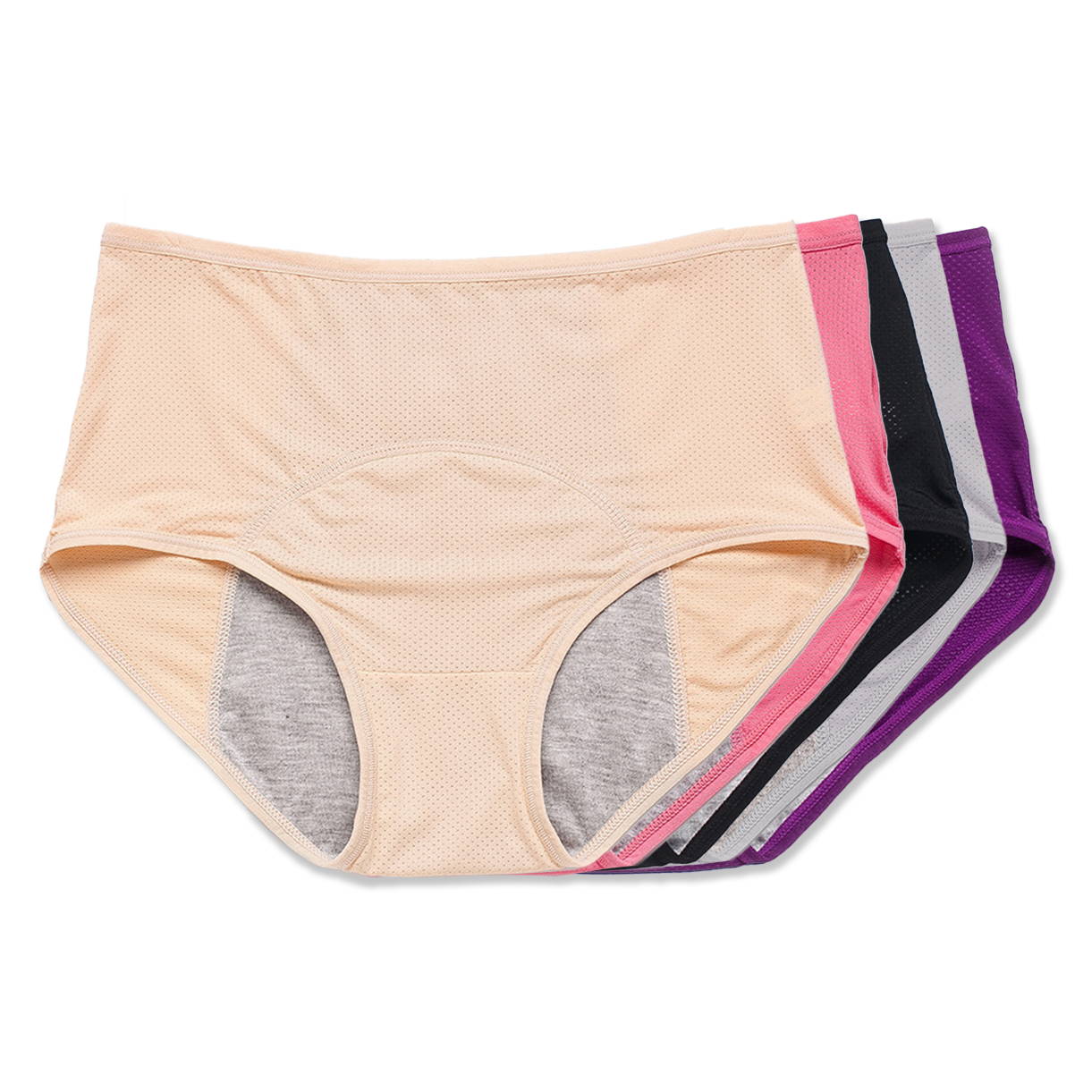 Our 100% Perfect Fit Guarantee
Even the best underwear is no good if the fit sucks!
While our sizing is as accurate as possible, sometimes the fit just isn't right. Which is why we invite you to:
Try our underwear on at home, wash them and if you're not 100% satisfied with the fit (or anything else) within 30 days of receiving your order, simply send us an email, return the underwear to us, and we'll replace it with a different size.
Your first return is FREE, a shipping label will be sent to you :)
---
Frequently Asked Questions
Q: What size should I order?
A: Our underwear fits a little large. If in between sizes, we recommend ordering a size down. If you're still unsure, you can order confidently knowing we have our perfect fit guarantee - if the size you order doesn't fit, we'll get you the correct size 100% free!
Q: Do they wash easily? Will they stain?
A: Yes! Everdries are both both machine washable and drier friendly and wash up to how they looked the day you got them
Q: How much of the underwear is leakproof? 
A: Everdries cover everywhere that needs to be covered and never let anything through
Q: Do they make any sounds when walking?
A: Nope! Everdries look and feel just like "regular" underwear
Q: How absorbent are they? Are they fully leakproof?
A: Everdries are perfect for light to medium incontinence, holding up to 4 teaspoons of liquid and they never let any of it through
Q: Can you see these through your pants?
A: Nope! Even if you could see Everdries through your pants, they look and feel just like "regular" underwear.