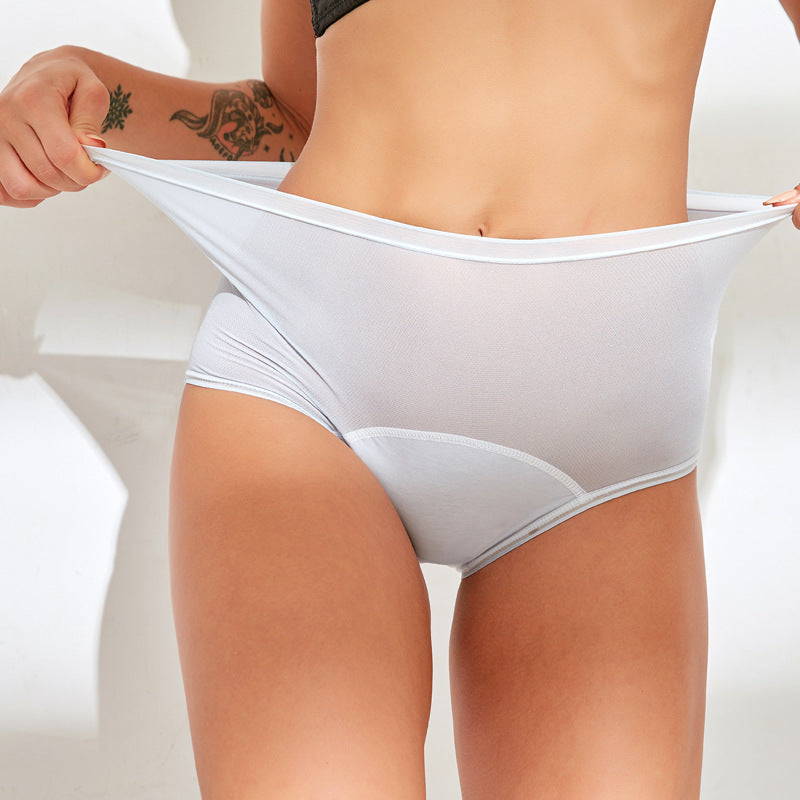 Our 100% Perfect Fit Guarantee
Even the best underwear is no good if the fit sucks!
While our sizing is as accurate as possible, sometimes the fit just isn't right. Which is why we invite you to:
Try our underwear on at home, wash them and if you're not 100% satisfied with the fit (or anything else) within 30 days of receiving your order, simply send us an email, return the underwear to us, and we'll replace it with a different size.
Your first return is FREE, a shipping label will be sent to you :)
Frequently Asked Questions
Q: What size should I order?
A: Our underwear fits a little large. If in between sizes, we recommend ordering a size down. If you're still unsure, you can order confidently knowing we have our perfect fit guarantee - if the size you order doesn't fit, we'll get you the correct size 100% free!
Q: Do they wash easily? Will they stain?
A: Yes! Everdries are machine washable, but must be hung to dry
Q: How much of the underwear is leakproof? 
A: Everdries cover everywhere that needs to be covered and never let anything through
Q: Do they make any sounds when walking?
A: Nope! Everdries look and feel just like "regular" underwear
Q: How absorbent are they? Are they fully leakproof?
A: Everdries are perfect for light to medium incontinence, holding up to 4 teaspoons of liquid and they never let any of it through
Q: Can you see these through your pants?
A: Nope! Even if you could see Everdries through your pants, they look and feel just like "regular" underwear.